İZMİR ÇEŞME ALACATI SATILIK VİLLA

İzmir, Çeşme

For Sale - Konut

4,150,000
Estate Status:

For Sale

Property Type:

Villa

Fullness Status:

Used by the owner

Registry Status:

Construction Servitude

Heating Type:

Kombi (Electrical)

Fuel Type:

Coal-Wood

Housing Status:

Yes

Room:

4+2

Balcoon Count:

2

Bathroom count:

5

Wc Count:

3

Number of Floors:

2

Floor:

Villa Floor

Construction Year:

1977

Enabled For Bank Credit:

Yes

Clean Area

210 m2

Gross Area

210 m2

Deposit:

-

Dues Price:

-
Description
ALAÇATI KÖY İÇİNDE RESTORE EDİLMİŞ SATILIK MODERN TAŞ RUM EVİ
516 m2 arsa alanı içinde, 210 m2 net kullanım alanlı villa,
Ana binada 4 oda, 2 salon,
Ayrıca bahçede 2 katlı 50 m2 misafir evi,
2006  yılında restorasyonu bitmiş 
Salon tavan yüksekliği 3.25 metre,
Mutfak ve yemek odası tavan yüksekliği 3 metre,
Odaların tavan yüksekliği 2.80 metre,
Kalorifer ve kombi petek tesisatı vardır,
Elektrikli Boyner ısıtıcı,
Bütün odalarda klima mevcut,
3 adet şömine ve barbekü,
Traverten zemin kaplama ile döşenmiştir.
Modern bahçe peyzajı,
Bahçede su kuyusu ( su, arıtma sisteminden geçtikten sonra ev içindeki tesisata aktarılmaktadır )
Bahçede tarihi zamandan kalma taş fırın bulunmaktadır.
Bahçede mini bar,
Bahçede İncir, üzüm, limon, zeytin ağaçları vardır.
Ana bina ve misafir evi olarak 2 bağımsız birimden oluşmaktadır.
100 yıllık rum evi olan bu taş villa 2002 yılında restore edilerek, evin kendi mimari havası ve Alaçatı dokusuna bağlı kalınmıştır.
Ticari amaç olarak BUTİK OTEL tarzında değerlendirilebilir.
Alaçatı köy içinde olduğundan, eğlence ve tüm alışveriş merkezlerine, çarşıya yürüme mesafesinde'dir.
İZMİR ÇEŞME ALAÇATI PRIVATE STONE VILLA HOUSE  WITH GUEST HOUSE  FOR SALE
  516 m2 land area and 210 m2 net living area.
  It has two separate buildings;
            The main building has 4 bedrooms and 2 living rooms
            The separate 2 story garden guest house has net 50 m2 space.
 Both buildings can add up to 10 rooms if needed.
 The ceiling height of the hall is 3.25 meters,
 Kitchen and dining room ceiling height 3 meters,
 The ceiling height of the rooms is 2.80 meters,
 There is a heater and central heating unit placed.
 All rooms have air-conditioning,
 3 Fireplaces and a barbecue unit.
 Limestone has been used on all floors.
 Modern garden landscape,
 The water is from well treated and safe to use. 
 There is an   antique stone oven.
 Mini bar is located in the garden.
 There are figs, grapes, lemon and olive trees in the garden.
 This 100 year-old Greek house was restored in 2002.
 It can be evaluated as BOUTIK HOTEL for Commercial purpose
DISTANCES:
ILICA: 2 KM
SURF: 2 KM
HOSPITAL: 5 KM
AIRPORT: 90 KM
İZMİR: 70 KM
.
PRICE :  890,000 € /4.150.000 TL
Interior Facilities
Barbecue
White Goods
Air Conditioning
Fireplace
Special Decoration
Balcony
Closet
Double Glazing
Hardwood
Spot Light
American Kitchen
Wood Flooring
Built-in Kitchen
Custom Design Kitchen
En-Suite Bathroom
WC
Shower Enclosures
Hilton Bath
Outside Facilities
Thermal Insulation
Outside Parking
Waterproofing
Stone Veneer
Environmental Facilities
Shopping Center
Hospital
Market
Town Center
Near The Sea
Municipality
Mosque
Djemevi
Pharmacy
Entertainment Center
High School
Park
Police Station
Cottage Hospital
Neighborhood Markets
Gym
Primary School
Fire-Station
Internet Cafe
Restaurant
Veterinary
Outdoor Swimming Pool
Garden
Townscape
Transportation
Main Road
On The Street
Close to Street
Dolmus
Minibus
Bus Stop
Close to The Bus Station
Public Transport
CONTACT DETAILS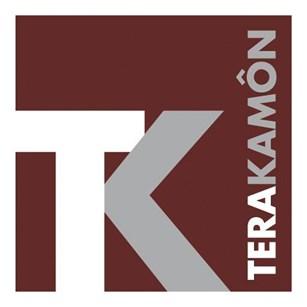 TERAKAMON ULUSLARARASI LÜKS GAYRİMENKUL
Alaçatı Mahallesi 16000 Sokak 1/A ÇEŞME/İZMİR